GENERAL INFO
Covid19
Website(EN)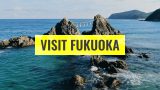 VISIT FUKUOKA - Fukuoka Prefecture Tourist Association
Fukuoka. Gateway to Kyushu, Japan's third largest island. Connecting the world to a region rich in ancient culture and stunning natural beauty.
Website(TH)
Website(ID)
Information for Muslim
Website(VN)
Brochures Data(EN)
Brochures - VISIT FUKUOKA
Take a look at our brochures for more information on the prefecture and to help you plan your next trip.
Brochures Data(TH)
Brochures Data(VN)
Picture Stock
Gallery - VISIT FUKUOKA
This site offers photos of sightseeing spots, facilities, and events in Fukuoka Prefecture in digital data format.
Movie Stock
Model Course
MICE
Fukuoka Convention & Visitors Bureau |
Accommodation
THINGS TO DO - VISIT FUKUOKA
Discover the cultural and culinary delights of Fukuoka. Indulge in local delicacies, relax in picturesque nature, try a new craft and so much more.
Restaurants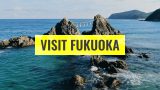 Taxonomy title For Facebook
Taxonomy description For Facebook
Subsidy for Tour
Subsidy for MICE
CITIES, TOWNS, VILLAGES
TRANSPORTATION
SPECIFIC TOURIST SPOTS
情報の追加・修正などのお問合せは、
PCの場合は右の「お問合せ」から
モバイルの場合は下メニュー一番右の「サイドバー」→「お問合せ」から