GENERAL INFO
Covid19
Website(EN)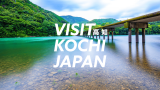 VISIT KOCHI JAPAN
VISIT KOCHI JAPAN, an official website introducing information on tourism in Kochi Prefecture, is open. Of all regions on Shikoku Island situated in southwester...
Website(TH)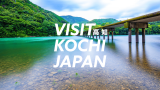 VISIT KOCHI JAPAN
มีการเปิดเว็ปไซต์ทางการ "VISIT KOCHI JAPAN" แล้ว โดยจะแนะนำข้อมูลการท่องเที่ยวของจังหวัดโคจิอันอุดมสมบูรณ์ไปด้วยธรรมชาติและกว้างใหญ่ที่สุดในชิโกกุซึ่งอยู่ทางตะว...
Website(ID)
Information for Muslim
Website(VN)
Brochures Data(EN)
Brochures Data(TH)
Brochures Data(VN)
Picture Stock
フォトライブラリー | 高知県観光コンベンション協会
高知県観光ガイド「よさこいネット」へよう...
Movie Stock
Model Course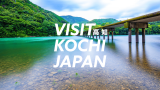 Itineraries
We've created some model courses, broken down into themes, so that visitors coming in from other prefectures in Shikoku can explore Kochi. From a train journey ...
MICE
Accommodation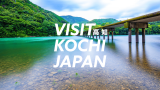 Accommodation
Here are some tour and booking sites to fit in with your accommodation and length of stay in Kochi Prefecture. We'll also introduce some of the sightseeing buse...
Restaurants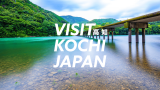 Taste of Kochi
Katsuo (bonito) is one of the most famous products in Kochi. It can be enjoyed in a number of ways, especially cooked over rice straw. There is also a large var...
Subsidy for Tour
Subsidy for MICE
CITIES, TOWNS, VILLAGES
TRANSPORTATION
SPECIFIC TOURIST SPOTS
情報の追加・修正などのお問合せは、
PCの場合は右の「お問合せ」から
モバイルの場合は下メニュー一番右の「サイドバー」→「お問合せ」から