GENERAL INFO
Covid19
Website(EN)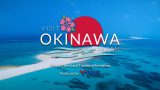 VISIT OKINAWA JAPAN | Official Okinawa Travel Guide
Okinawa is the portal between Japan and the tropics. Learn more about Okinawa and plan your trip.
Website(TH)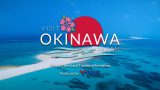 VISIT OKINAWA JAPAN | OFFICIAL TRAVEL AND TOURISM INFORMATION
โอกินาวาคือประตูทางตอนใต้ของประเทศญี่ปุ่น มาทำความรู้จักกับโอกินาวาให้มากยิ่งขึ้น แล้ววางแผนเที่ยวกันเถอะ
Website(ID)
Information for Muslim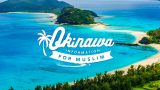 Information for Muslim Travelers | VISIT OKINAWA JAPAN
Please find here hotels and facilities providing Muslim friendly services and souvenirs in Okinawa. Of course, the services here are not only for Muslim guests,...
Website(VN)
Brochures Data(EN)
E-brochure | VISIT OKINAWA JAPAN
E-brochure
Brochures Data(TH)
คู่มือการท่องเที่ยวโอกินาว่า | VISIT OKINAWA JAPAN
คู่มือการท่องเที่ยวโอกินาว่า
Brochures Data(VN)
Picture Stock
https://medialibrary.okinawastory.jp/site/welcome.me
Movie Stock
一般財団法人沖縄観光コンベンションビューロー
一般財団法人沖縄観光コンベンションビューローの公式youtubeアカウントです。 Official youtube account for OKINAWA, JAPAN, run by Okinawa Convention & Visitors Bureau.
Model Course
Itineraries | VISIT OKINAWA JAPAN
MICE
Accommodation
Restaurants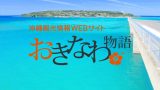 沖縄で定番・おすすめのグルメスポット
沖縄そば、ゴーヤーチャンプルーなどの沖縄料理など、沖縄ならではのグルメを楽しめるお店をご紹介
Subsidy for Tour
Subsidy for MICE
CITIES, TOWNS, VILLAGES
TRANSPORTATION
SPECIFIC TOURIST SPOTS
情報の追加・修正などのお問合せは、
PCの場合は右の「お問合せ」から
モバイルの場合は下メニュー一番右の「サイドバー」→「お問合せ」から